Making the decision to invest in Glove Box Dispensers is very important in both keeping your facility organized and promoting correct infection control practices. Glove Dispensers also known as PPE's eliminate the need to carry and store exam gloves in loose (Dirty) pockets or countertops. There are several factors that should go into your decision-making process: Size capacity of the units, Material type and Mounting orientation.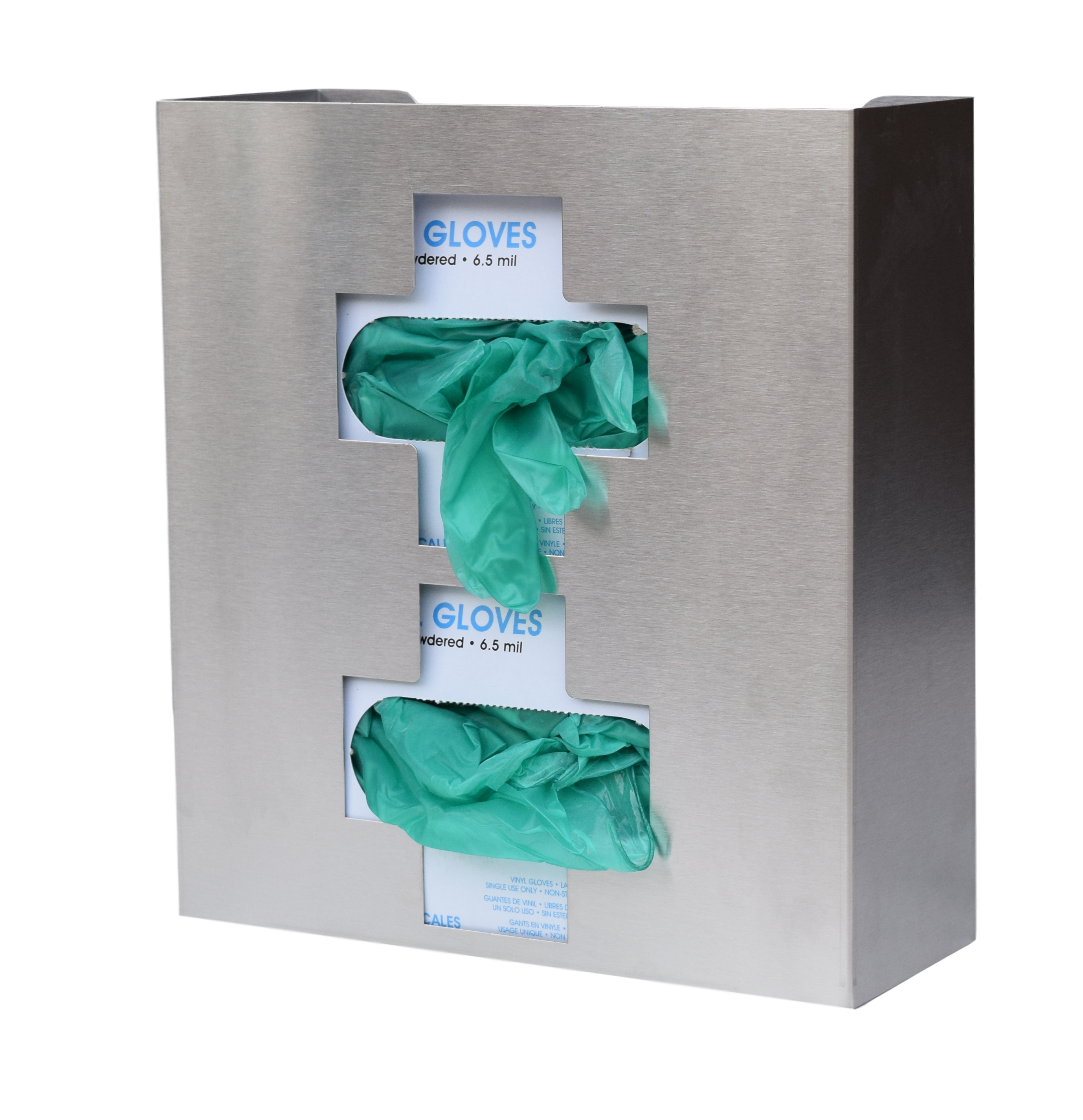 Capacity
There are five common glove dispenser configurations, Single, Double, Triple, Quad and Octo dispensers. Isolation stations are also a great alternative as they offer a variety of sizes and specialized items such as face masks or gowns for storage. When selecting your capacity you should be mindful of the environment in which they are being placed. Is it a busy ER or a small quite Dr's Office? Hospitals with a large number of staff will typically want to choose a quad or triple box exam glove dispenser that can accommodate multiple sizes.

Material
Glove dispensers are available in Stainless Steel, Acrylic, Steel Wire, Painted Steel & Polystyrene. Our stainless-steel dispensers are rust proof have a lifetime warranty and are easy to clean and can withstand any hits. Acrylic dispensers are clear and durable, they include a 1-year warranty and allow for quick glove identification and easy refilling. The wire dispensers are mostly overseas products (Cheap) but effective they feature a see-through construction which allows for easy identification of glove sizes. Dispensers constructed from polystyrene (HIPS) are extremely durable & resistant to harsh cleaning solutions.
Mounting
Many glove dispensers are available in multiple mounting configurations. Omnimed' s dispensers are designed with two-way keyholes that allow for a dual mounting option (vertically or horizontally). We also offer alternative such as suction cups (that allow for mounting on glass surfaces) and magnets which allows for a simple quick mounting process.

Purchasing glove box dispensers might seem like a straightforward process but with the number of options available it can be more difficult then you could imagine! If you have any questions, feel free to leave a comment below or contact me directly at
mroche@omnimedbeam.com.
Recent Posts
Cubicle curtains, or privacy curtains are ideal for hospital patient rooms, clinics, nursing homes …

Isolation stations are used in hospitals and clinics to store and preserve equipment for personal …

Every healthcare institution and medical office have their objectives and needs, but the primary s …